Breaking the Glass Ceiling Between Creativity and Functionality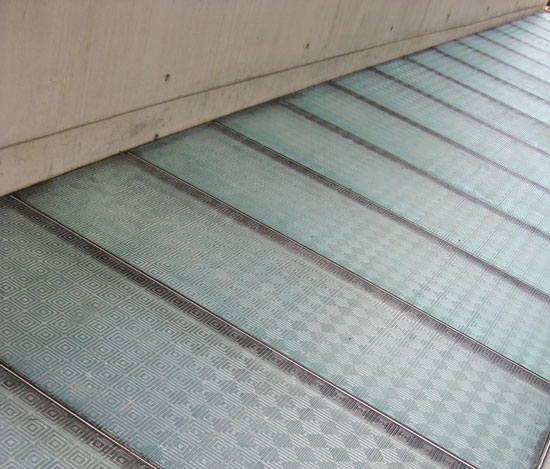 Functionality and creativity are two architecture and interior design elements that have a long history of separatism. Oftentimes one of these two elements has to be sacrificed in light of the other – it is the price that we pay to achieve an overall design ideal.
It is, however, for this reason that when the two are brought together, groundbreaking successes can be achieved.
From an industry perspective glasswork design and solutions have always been interpreted as either strictly functional, or strictly decorative. Due to the nature of the material, combining both durability and creativity has been a major industry challenge.
However, in their work for the new Brisbane Supreme Court building lead by developers Lend Lease, Cydonia the Glass Studio has achieved a feat that other major Australian glass companies have failed; bringing durable, custom glass solutions into the commercial realm in a manner that is of a safe, building coded standard.
Functionality
After three rounds of rigorous testing for three months between 2011 and 2012, the company were able to deliver a glass product, suitable for wet and dry trafficable use, meeting standards that garnered the glass product the title of the only totally approved glass flooring in Australia for textual custom glass.
Further rigorous safety standards had to be reached, given the high security nature of the project, with specific elements used as a part of the jail.
In terms of installation of the glass flooring for this particular project, a custom lifting/ lowering vacuum pad was creating, which allows for the custom textured glass to be easily installed.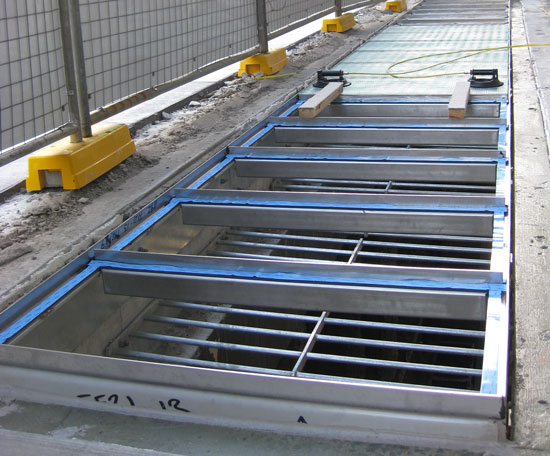 The efficiency of this process aided in allowing for a short project installation timeframe, with the glass facets of the project completed within seven months. Not only does this exemplify the efficiency of the flooring solution's installation process independently, it is further magnified by the fact that no other glass companies were able to solve the slip issues to make it onto any kind of installation timeframe.
Creativity
Even with this tight timeframe, all of the glasswork included was completely custom designed. For the first time in this particular context, complete creative power has been placed back into the hands of the architects and designers, allowing them to deliver safe and building coded projects while not sacrificing artistic integrity.
Not only is this a feat in itself, but according to Cydonia's founder Sergio Redegalli, breaking these kinds of functional boundaries opens up almost unlimited future opportunities. This includes an allowance of 'wet and dry trafficable glass surface that can be used in public areas, while still allowing for creative input expanded for other projects' and as Redegalli succinctly explains, a complete inversion of traditional glass work 'rules'.
"Skylights can now be walkways, walkways can be skylights," says Redegalli.
Adhering to safety laws no longer means artistic sacrifice. Opportunities in this particular industry sector have now been maximised heralding in a new period of extensive glass possibilities.